Livestrong LSPro1 Treadmill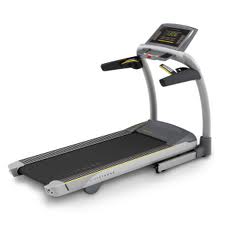 The Livestrong LS1Pro treadmill is a recent addition to the Livestrong treadmill line-up.
With a 60 inch running deck, the Livestrong LSPro1 is a large and roomy treadmill, but folds up for easy storage.
The 3.0HP motor is large enough to handle a maximum user weight of 375 lbs, a top speed of 12MPH and the treadmill can incline to a steep 14pct.
The deck on the Livestrong LSPro1 treadmill has a maintenance free belt that is always properly aligned, uses large 60mm rollers and incorporates a new cushioning system.
This contributes to a more comfortable experience, and to a longer life for the Livestrong LSPro1 treadmill.
In addition to 24 built-in workouts, the Livestrong LSPro1 treadmill is also equipped with Livetrack Interactive™ technology. Simply train with the included USB device plugged into the treadmill, and when finished transfer to your computer.
Your training data is automatically uploaded and saved to Lovestrong.com, where you can also download additional training routines for free.
The Livestrong LSPro1 treadmill comes with an excellent warranty, lifetime on the frame, 5 years on parts and 2 years on in-home labor.
Selling for $1,499, which includes free shipping, the Livestrong LSPro1 treadmill is an excellent choice if you are looking for quality and performance without breaking the bank.