Livestrong LSPro2 Treadmill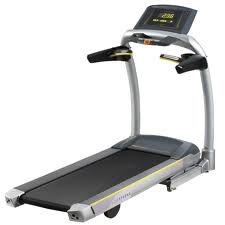 The Livestrong LSPro2 Treadmill has received awards as one of the best new treadmills on the market.
The running deck is a very roomy 60 inches long and is powered by a powerful 3.25HP motor.
With a top speed of 12 MPH that the Livestrong LSPro2 treadmill suitable for serious runners, while the max user weight of 400lbs should cover just about anybody.
You can choose from 24 different training programs and the treadmill inclines up to 15pct, as steep as any treadmill on the market.
The Livestrong LSPro2 treadmill also includes the Livetrack Interactive technology. Using the included memory stick, you can transfer your training data online as well as download additional free training programs.
As should be expected, heart rate can be tracked both with contact grips as well as with a chest strap, though surprisingly for a treadmill at this price, it is available separately.
For a treadmill costing close to $2,000, you should expect a strong warranty and lifetime coverage on the frame and motor, 5 years on parts and 2 years on labor is excellent.
If you are looking for a home treadmill that will give you a similarexperience to the machines at your gym, and without breaking the bank, the Livestrong LSPro2 Treadmill deserves serious attention.