Sole F63 Treadmill (2013 Model)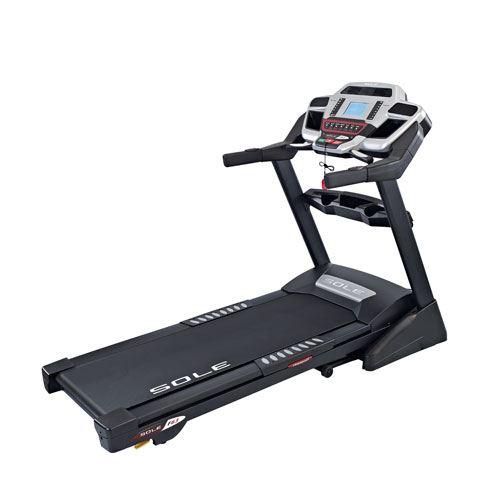 Sole has launched their next generation of treadmills, of which the F63 (2013 model) is the most affordable model, selling for under $1,000.
Since Sole prefers to re-use the same treadmill model name/name and simply add the year it was launched, which can get more than a little confusing but that is about the only negative you can say about Sole.
Simply put, the Sole F63 treadmill (2013 model) could be the best under $1,000 folding treadmill on the market right now.
For under a grand, you get a large 60" by 20" running surface, powered by a 3.0HP motor and you will be hard pressed to find similar basics for that price elsewhere.
Maximum user weight of the F63 Sole Treadmill (2013 Model) is chunky 325lbs, the top spped is 12MPH and the max incline 15%, again everything you would need.
Sole does not include lots of training programs with their treadmills, and with the F63 Treadmill (2013 Model) you get 10 including 2 custom and 2 heart rate programs, but really, how many do you need?
The F63 Sole Treadmill (2013 Model) has all the features expected these days, including cooling fan, music docking station and dual heart rate monitoring, contact grips and chest strap.
The excellent warranty on the F63 Treadmill (2013 Model) is what you would expect from Sole, lifetime on the frame and motor, 3 years deck and parts, 1 year labor.
If you are looking to buy a treadmill, the F63 Sole Treadmill (2013 Model) should be given serious consideration even if you were planning to spend considerable $1,000.