Smooth 9.45TV Treadmill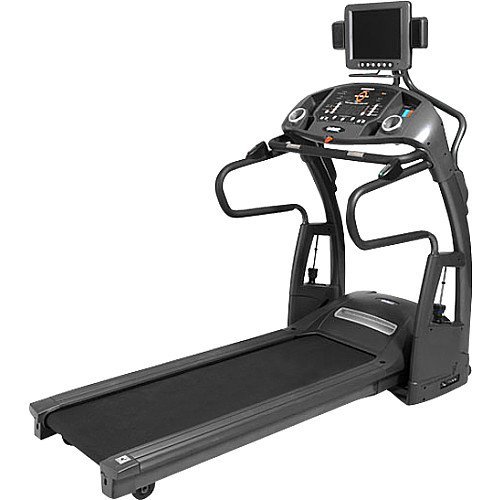 The Smooth 9.45TV treadmill comes fully loaded with all the features you could possibly ask for.
The attention getter is the large 15 inch LCD TV, larger than TV's on other competitive units, which will keep you going even when the going gets tough.
The Smooth 9.45TV is a very sturdy treadmill hat feels stable even at high speed. At 60", the running deck is as long as they come and the 3.0 HP motor is plenty for the 11.2 MPH top speed.
Incline goes up to 15 pct and maximum user weight is a very hefty 400 lbs. Speed and incline can be controlled from the side mounted handlebars with a wave of the hand without breaking stride.
Unique to Smooth and the 9.45TV is the shock absorption system that can be adjusted to 12 different settings.
Heart rate is monitored with the contact grips or the chest strap, which in turn can control the treadmill to keep you in your target zone.
The Smooth 9.45TV also comes with water bottle holder and is able to play your MP3/Ipod through the sound system
Warranty is strong, lifetime on all parts and electronics, except 1 year on the TV, and 2 years on labor.
If you want not only a very good and sturdy treadmill but also want the help of a built-in TV and all the bells and whistles to keep you walking or running, the Smooth 9.45TV would be an excellent choice.
Smooth will deliver the 9.45TV free curbside and a 60 day money back guarantee.
Smooth has the 9.45TV on clearance for only %2,099, that is a super deal