Merit 725T Plus Treadmill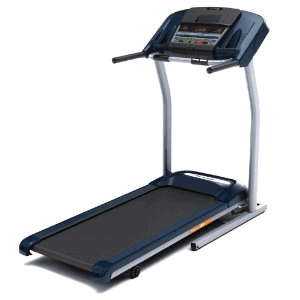 The Merit 725T treadmill serves the under $500 market segment often over looked by the major manufacturers.
The reason is obvious; there is only so much treadmill you can put together for under that amount. However, the Merit 725T makes a respectable attempt.
With a 50" running deck and a maximum user weight of 250 lbs, the Merit 725T treadmill should be limited to walking, with jogging only for relative light weights.
With a 2.5 HP motor, as powerful as on units costing significantly more, maximum speed is 10MPH and the possible incline is 10%, both respectable considering the price.
The Merit 725T folds up for easy storage.
The Merit 725T offers a choice of 7 training programs with a dot matrix display and has 2 built-in cup holders and you can check heart rate with a contact pad.
If your budget limits you to under $500 and you are willing to live with the limitations of the Merit 725T treadmill, it is well worth considering. People who use the Merit 725 generally are satisfied with their purchase.